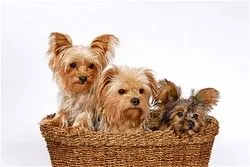 Grooming Services
Grooming Services
Our kennel staff does an amazing job getting your pets looking their best! Our staff is trained to bathe and groom (brushing out only) both dogs and cats! We offer bathing services for our boarders, and also take incoming appointments. Please call us today if you would like to schedule your pet for a bath, you will not be disappointed! The following services are available:
A bath complete with shampoo, conditioner, and brush out
Medicated bath (if your pet is itchy or has a skin infection)
Full examination for fleas and ticks (and treatment if necessary)
Ear cleaning and examination
Nail trimming and expressing anal glands (both done upon request)
The brushing out of mats and coat (extra charge may apply)
Furminating your pet so that they shed less
*Our staff are not trained groomers. We do not offer hair cuts, trims, or heavy duty grooming. We will refer to a groomer if your request is not offered at our hospital.
*Incoming appointments for baths are avilable Tuesday through Friday only. Pets must be dropped off by no later than 10am and picked up no earlier than 3pm.