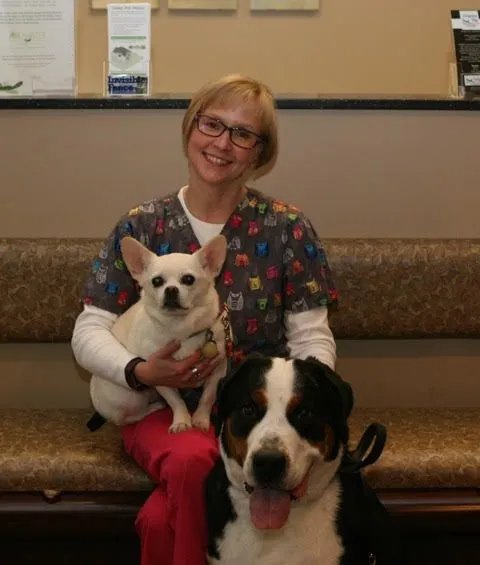 Denise Bowick
Denise began working as a receptionist at Powers Ferry Animal Hospital in September, 2002 and has been the Front Office Manager since November, 2006. Prior to joining the team, Denise was a PFAH client for 5 years. Denise has a B.S. in Management from Georgia Institute of Technology and several years of technical experience in the corporate world. Her other interests include playing guitar, yoga, pilates and knitting. She currently lives in Marietta with her husband and two dogs, Petunia and Otto (both featured above). An animal lover since childhood, Denise believes she's finally found her true calling and is proud to be part of the PFAH family.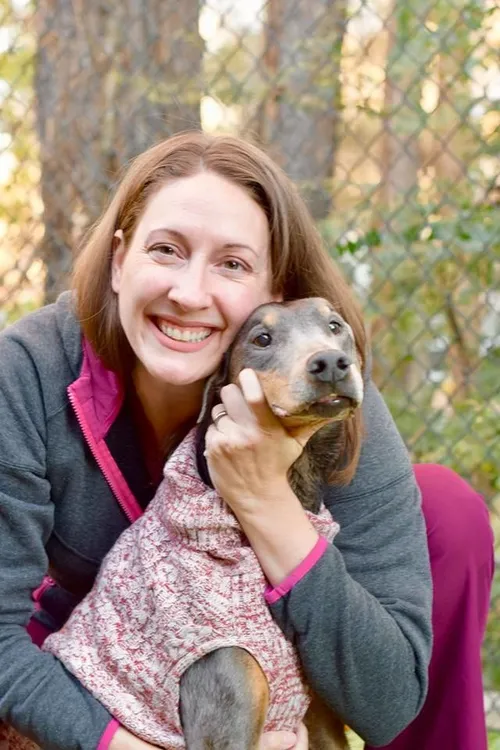 Jennifer Spiegel
Jen "Spiegs" Spiegel is originally from Beaufort, SC, and completed a bachelor's degree of History at the University of South Carolina in Columbia. She and her husband, Rob, moved to Atlanta in 2001, and she began working at Powers Ferry Animal Hospital in May 2006.
Jen has 4 fantastic animals: Izzie, Talia, Goose, and Pete. She would like to have more animals, but that would most likely result in the end of her marriage ;-)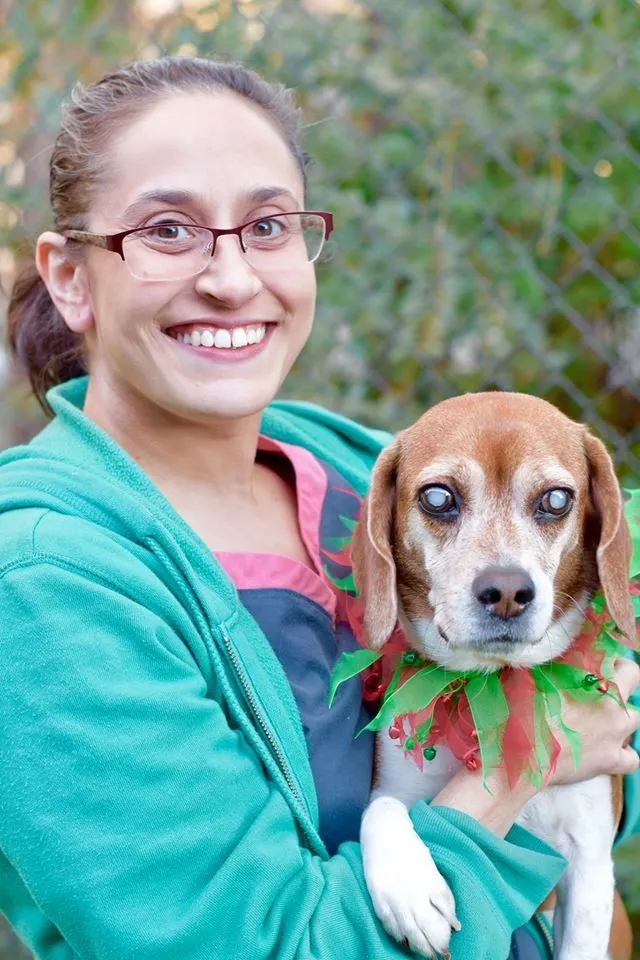 Liz Choc
Liz joined PFAH in the summer of 2012 and has been in the veterinary field since 2008. Originally from upstate New York, Liz came to Georgia for school. After obtaining her BFA in Dance Performance, Liz was with the Georgia Ballet for 3 years. Liz discovered her love of animals after bringing 2 cats into her life. Liz enjoys adopting older animals and giving them a comfortable retirement home. When not at the hospital, Liz enjoys spending time with her husband, Charles, their son Miles, and a petite, blind beagle named Allie McBeagle (pictured above.)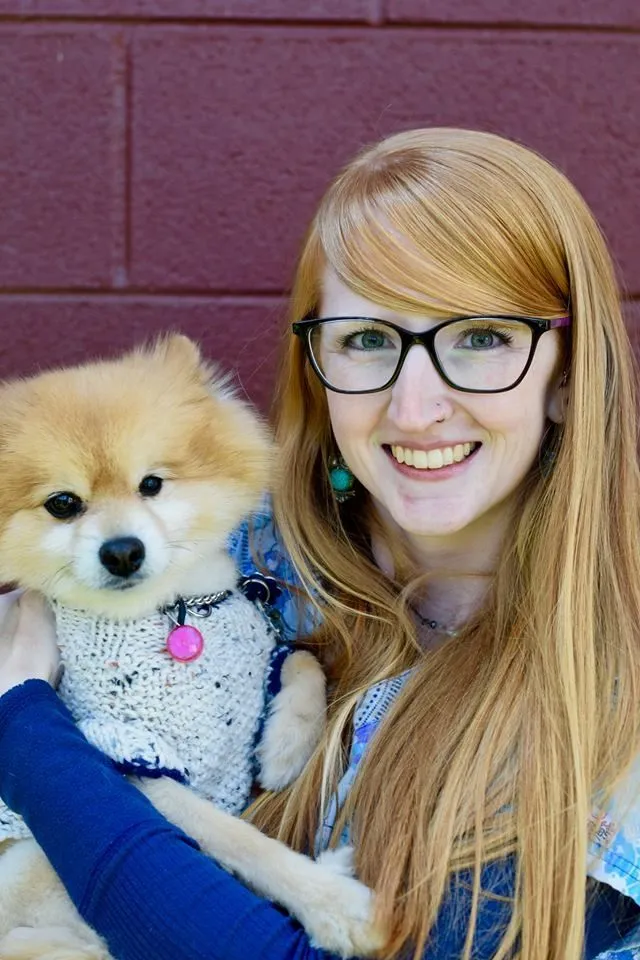 Nikki McGrew
Nikki began working at the animal hospital in 2010. She currently lives in Woodstock with her boyfriend Ashton and their 6 cats. Nikki enjoys being outside, hanging out with friends, and attending different music festivals.
Lindsey Adams